Great New App Available Now!
Search Real Estate Listings Anytime or Anywhere with Your iPhone or iPad.
Using your iPhone or iPad click on the above iPhone and download app. Open app and enter my VIP code info4u and then you are ready to start searching for your new home.

Click on Above Link to Friend Me

Search The Multiple Listing Service For Your Perfect Home
Click Here to Search for Homes!
Polly Driscoll Update
Hi Friends,
I join with Susan to wish you all a very happy, healthy 2011 filled with love and peace!! The time we live in is certainly filled with too many unhappy events so let's hope this year we can all come together in a positive way!!

I love hearing from you all and keeping up with you and your families on your facebook page. I am delighted that so many of you have such good experiences with my friend and associate , Susan. Susan continues to be very available to you to answer your real estate questions and, of course, to help you navigate the complexities of buying and selling! Do give her a call when you have a real estate need. She will be delighted to help you!

Love,
Polly

The Washington Auto Show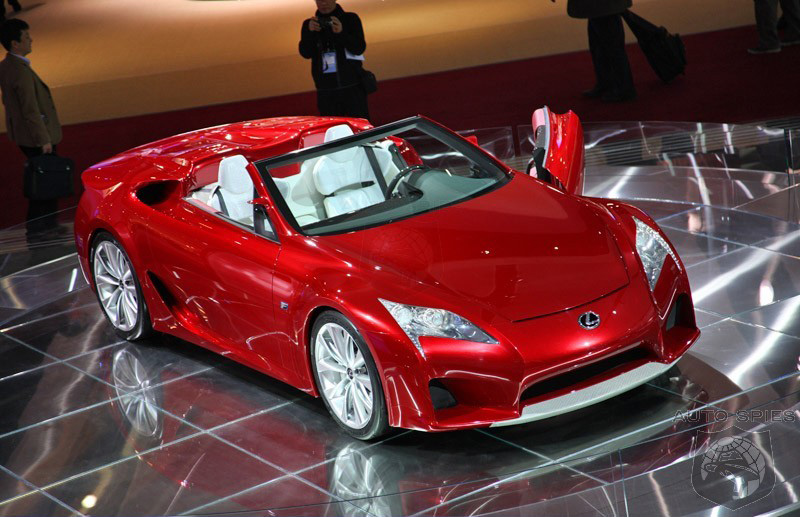 January 28 - February 6, 2011
Monday - Thursday, 10 a.m. to 9 p.m.
Friday & Saturday, 10 a.m. to 10 p.m.
Sunday, 10 a.m. to 7 p.m.
Location: Washington Convention Center, 801 Mount Vernon Place, NW Washington, DC.
The Washington Auto Show is a huge event displaying more than 700 new makes and models of cars, trucks, mini-vans and sport utility vehicles from over 42 domestic and import automakers. The Washington Area New Automobile Dealers Association (WANADA) sponsors the auto show each year to entice, educate and entertain hundreds of thousands of consumers. The latest innovations in alternative fuels will take center stage at the 2011 Washington Auto Show. This is a great way to learn about more energy-efficient vehicles. Visitors will also find free car giveaways, special guests, promotional contests, childrens activities and live entertainment.
Marylands Polar Bear Plunge at Sandy Ponit Park
Date, Times and Registration Details
January 29, 2011, 8 a.m.- 5 p.m.

Registration opens at 8 a.m.
Mass Plunges will take place at both 1 and 3 p.m.
You may preregister online at www.plungemd.com or by calling (800) 541-7544 x503.


The Maryland Polar Bear Plunge at Sandy Point State Park in Annapolis is a charity event sponsored by the Maryland State Police in support of the Special Olympics. Each January, thousands of participants of all ages are daring enough to take a dip in the wintry waters of the Chesapeake Bay.
School Locator


Metro - Transportation

95% of my business is from referrals because....

I know the market!
I know the neighborhood!
I know the people you need on your team!
I sell over $20,000,000 annually!
I have been selling real estate in your neighborhood for over 20 years

Welcome to my e-newsletter!
Happy New Year!
Dear Clients, Friends and Family,
I hope that this will be a year of good health, happiness, and peace and prosperity for all of us.

January is the time of the year that sets the bar for the bottom of the spring market. Lots of the old stale inventory is moving because the Sellers are ready to get rid of the properties and are nervous knowing that a new crop of properties will be coming soon. The first few new properties that sell in each neighborhood set the mark for where our spring starts. Believe it or not, there is still a lot of pent up demand for houses that look good and are priced right; and as you can see from the inventory graphs below there is a shortage of properties on the market. This is probably the hardest time of year to price a property as the sales from November and December do not necessarily reflect where the market will be or how fast it will move as Spring approaches. It is an excellent time to sell, as there are buyers out there and there is not much that is nice to choose from. The graphs also show that the DC market is really moving.

I have gotten a lot of great feedback from folks using the iPhone app. In case you missed it last month here is the description again:

For all of you iPhone and iPad users Long and Foster has a new app which makes it easy to search for listings using traditional search fields or GPS technology. You can save favorites, get market updates to your iPhone or iPad, get some demographic and neighborhood information and email me directly. It is easy and free. Go to the app store, search for Long and Foster, click install, and then enter my VIP code info4u click continue to finish installation. It is pretty user friendly and using the map function for the search allows you to get a snapshot of a geographic area. We have been told that a similar program for non apple products will be available very soon.

As always, I want to let you know that I appreciate all of the referrals of friends, family and colleagues that you have sent to my way. If I can answer any real estate related question, fell free to contact me, I love to hear from you. You can even "friend" me on Facebook.
Fondly,
Residential Marketing Report
Single Family Homes
* Information provided by the Greater Capital Area Association of Realtors
Montgomery

Washington DC
My Listings



Please Click On The Listing Photo To




View The Virtual Tour!
More exciting new properties coming soon!
Sold!
4601 Park Ave. N 814P
Chevy Chase, MD 20815
$395,000

Bedrooms:
2
Baths:
2 Full Baths
Built in 1975, the Elizabeth is a full service building in a tremendous central location. This particular unit features 2BR/2BA and generous room sizes. The ample living/dining room has sliding glass doors that open onto a balcony. The apartment has been freshly painted and has newly refinished parquet floors. The lobby ,library, TV lounge, bar with tables for card and game playing and the business center are all currently undergoing renovation and should be completed within the next few months. Additionally the hallways on each floor are scheduled to have a facelift. The building offers a 24 hour front desk, an indoor pool with outdoor patio area, sauna and exercise room, and party room and guest parking. The convenience of this location cannot be overstated. It is just steps to the Friendship Heights Metro. The Friendship Heights Community Center is down the street and there is a shuttle bus that runs to Giant and a wide variety of shops and Metro. The shopping is both convenient and varied, from food shopping at the Giant or Whole Foods, to upscale shopping at Saks, Bloomingdales, Tiffany's, Ralph Lauren, Barneys', and other high end boutiques. You never need to get in your car. Friendship Heights also has its own security patrol. All the conveniences for everyday living are within easy walking distance--the location can't be beat!!!!.
Sold!
4505 Harrison Street, NW
Washington, DC 20015
$729,000

Bedrooms:
3
Baths:
1 Full Baths
Built in 1936, this classic American University Park home has been thoughtfully renovated. The house retains much of the classic detail with a welcoming front porch, hardwood floors, pretty mouldings, a fireplace, and classic details and also offers modern conveniences. The recently renovated kitchen features Corian counters, modern cabinetry and upscale appliances. The renovated basement with recessed lighting offers additional relaxing space. The lush landscaping features extensive perennial plantings and various fruit trees and bushes. Situated on a quiet residential street, yet within blocks of the Friendship Heights metro, this is a true walk to everything location. The shopping is both convenient and varied, from food shopping at the Giant or Whole Foods, to upscale shopping at Saks, Bloomingdales, Tiffany's, Ralph Lauren, Barneys', and other high end boutiques. You never need to get in your car. All the conveniences for everyday living are within easy walking distance--the location can't be beat!!!!
Sold!
1514 17th Street NW #215
Washington, DC 20036
$349,000

Bedrooms:
1
Baths:
1 Full Bath

Copley Plaza, with 110 units, was built by Harry Wardman in 1916. Wardman was one of Washington's premier builders and the building is solidly constructed of concrete and steel with a brick facade. The classic architecture both inside and out make this building really stand out. This particular one bedroom unit features gracious room sizes, extra high ceilings, pretty wood floors and classic moldings. Additionally, there is a renovated kitchen. The building features a restored period lobby, a roof deck, and a building manager who is on-site weekdays. Situated in the heart of the 17th Street corridor, Metro, grocery shopping including Whole foods and Safeway, hot restaurants and entertainment, and everyday conveniences are all close by. Within walking distance of Adams Morgan, Dupont and Logan Circles, as well as downtown, the location can't be beat!!